Teece Talks online
---
A selection of the Teece Museum of Antiquities's public talks online for you to enjoy from home.
In bed with the Romans (2019)
Romans and their beds. Not only did they sleep in them, they recovered from hangovers in them, procreated in them, and gave birth in them. Go under the covers to learn more about Roman sexuality in this talk presented by Dr Gary Morrison, Senior Lecturer in Classics at the University of Canterbury. As we will see, it turns out that Roman sex can tell us a lot about Roman society.
Click here to view.
Marion Steven: An academic legacy (2019)
New Zealand's best collection of ancient antiquities is a memorial to a remarkable woman. Miss Marion Steven not only created the James Logie Memorial Collection at the University of Canterbury, she also dedicated her life to arts education. Listen to Natalie Looyer (University of Canterbury) as she explores Steven's life and achievements through the memories of her family, colleagues and students.
Click here to view.
The Archaeology of Food: ancient and modern (2019)
Explore the archaeology of food from two contrasting perspectives: ancient Rome and 19th century New Zealand. Alison Griffith, Associate Professor in Classics at the University of Canterbury, considers the remains of ancient Roman cafes (popinae), bars (tabernae), inns (cauponae), and hotels (hospitia). Clara Watson, an artefact specialist at Underground Overground Archaeology, then speaks about some of the nineteenth century pubs and hotels that were excavated following the Canterbury earthquakes.
Click here to view.
Death and Dying in NZ (2019)
We will all die, yet we don't talk about death and dying very much. Currently, and for the most part, a small group of people manage death for us behind closed doors. Join Coroner Marcus Elliott, death studies expert Dr Ruth McManus, death doulah Melanie Mayell and cultural studies lecturer Erin Harrington - all contributors to Freerange Press's book Death and Dying in New Zealand – for a discussion on the ways we approach death, and how this reveals much about our values and how we live.
Click here to view.

Roman Dining – A Guide to Status and Mores (2018)
Imagine lavish feasts with exotic entertainment and outlandish dishes. This talk explores ancient Roman feasting and the influence of food on the development of their society. Using as source material the works of the Roman satirists and their recurrent topic of the 'cena' (banquet) as a guide, Associate Professor Robin Bond investigates social distinctions and mores in Rome in the first century CE/AD.
Click here to view.
Image credits from top to bottom:
1. Fragment of wall painting showing two lovers in bed, from the House of L. Caecilius Jucundus in Pompeii, ca. 50-79 AD, Naples National Archaeological Museum. Carole Raddato from FRANKFURT, Germany [CC BY-SA 2.0]
2. Miss Marion Steven, Rome, 1970. Copyright University of Canterbury
3. Thermopolium Herculaneum. Attribution: Jebulon [CC0]
4. Unswept floor mosaic. Attribution: Herakleitos, from Sosus of Pergamon / Public domain
5. Interior of Teece Museum. Photographer Duncan Shaw-Brown. Copyright University of Canterbury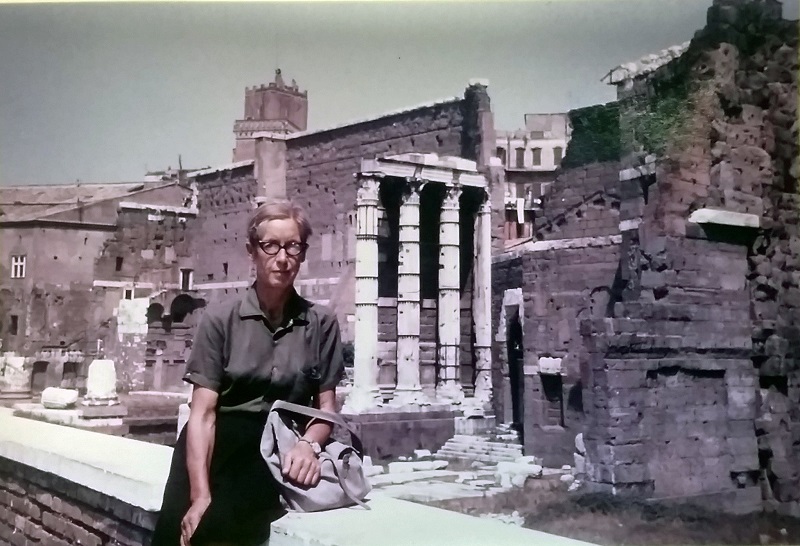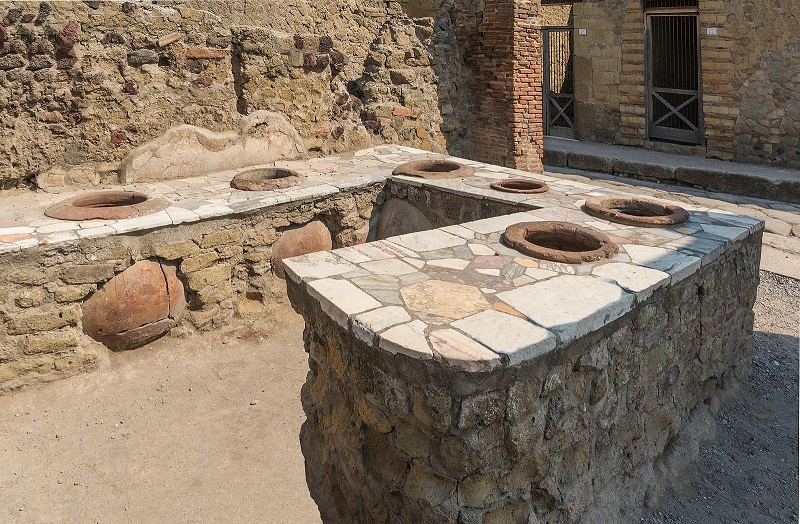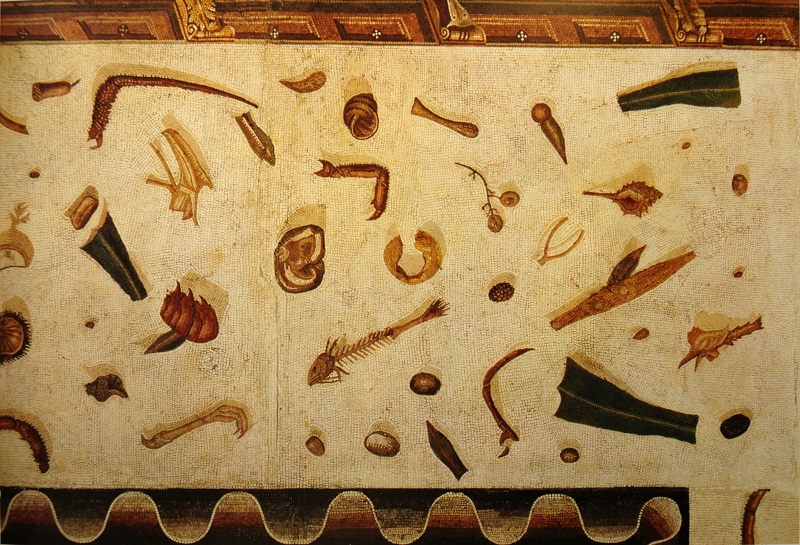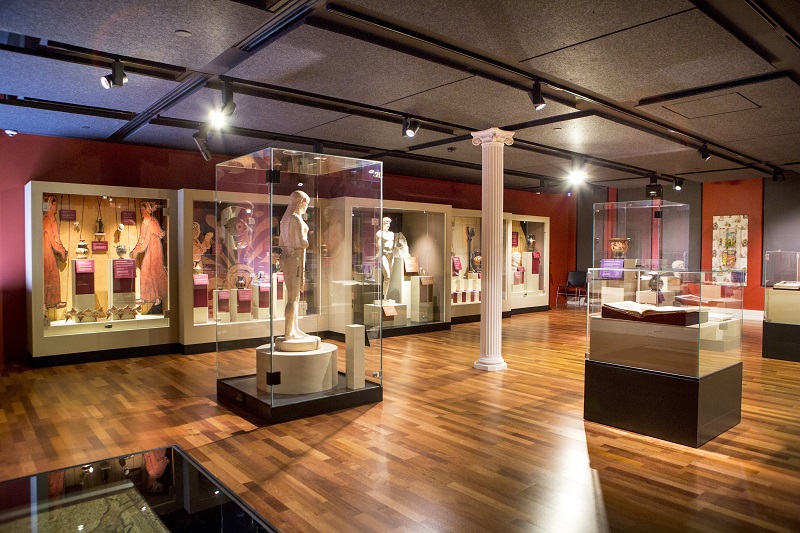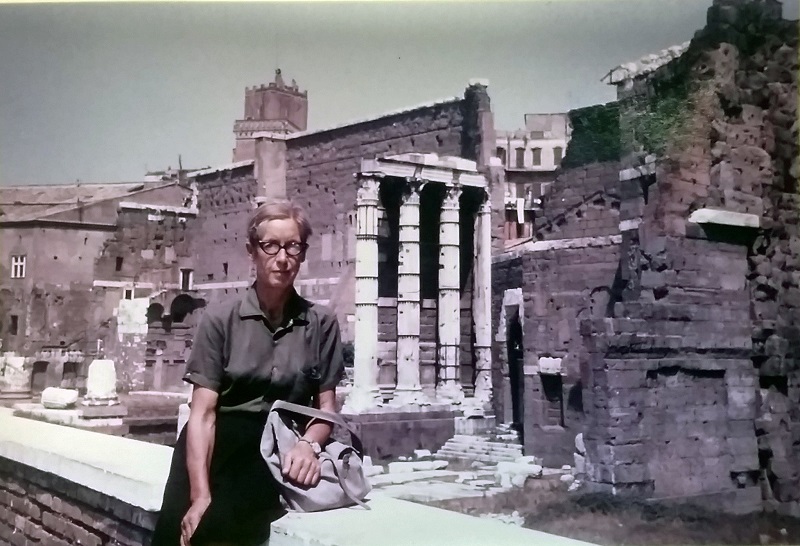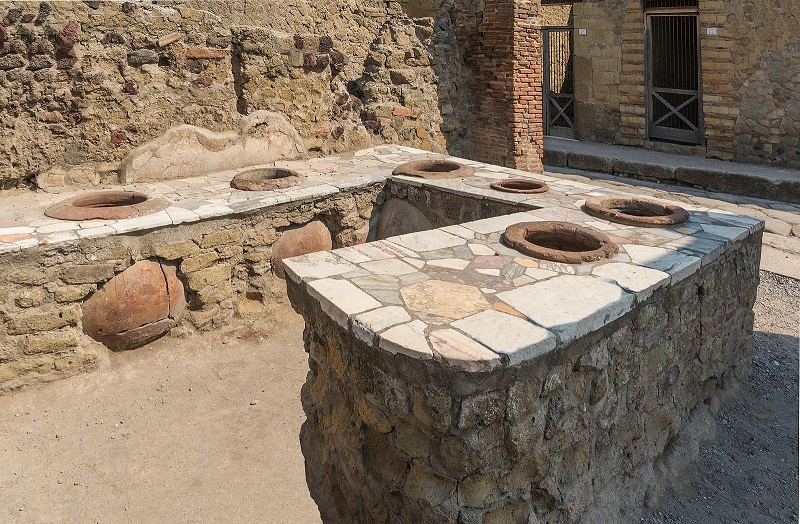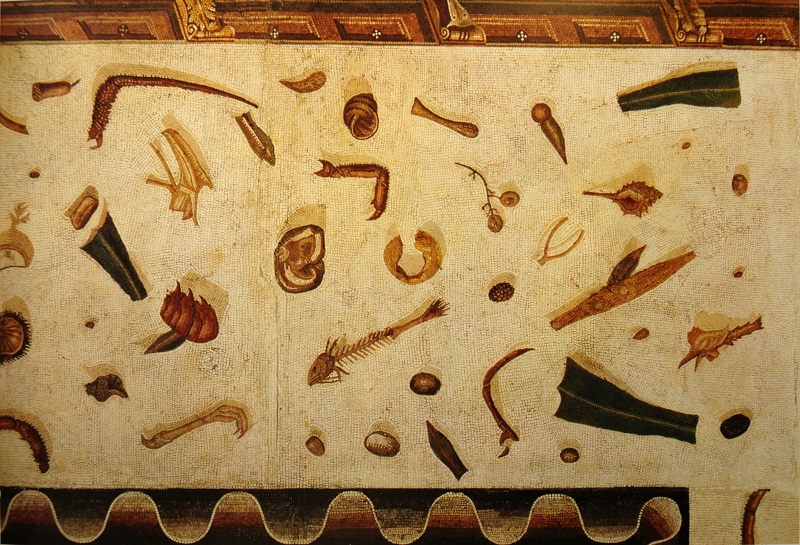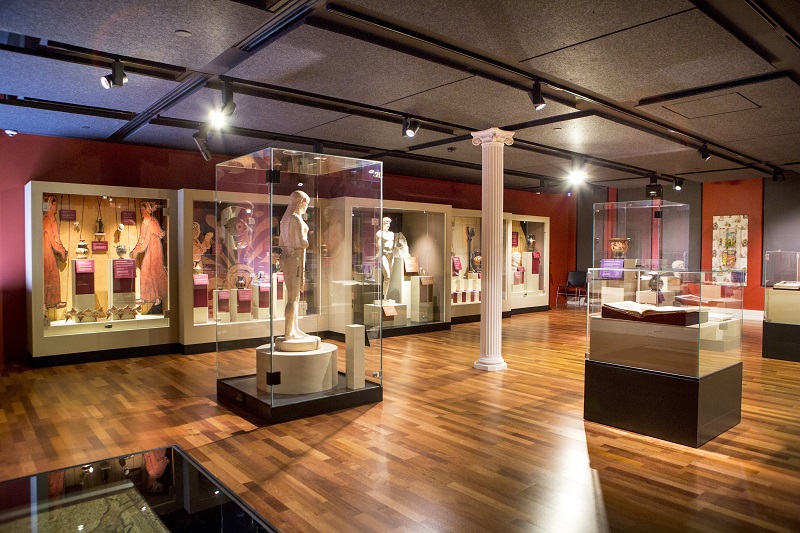 Other Events You Might Like
7-18 October
Boys' High
Exhibition by long-time Antarctic filmmaker and photographer, Anthony Powell, with charity auction for the Antarctic Heritage Trust
Free
---
21-25 September
Boys' High
Art by Christchurch Alternative Education students
Free
---
Labour Weekend: Saturday 24 - Monday 26 October
Great Hall
Get your family and friends together for a special Labour Weekend Model & Toy Display by the Christchurch Meccano Club, fundraising for The Arts Centre
---
7-18 October
Boys' High
Exhibition by long-time Antarctic filmmaker and photographer, Anthony Powell, with charity auction for the Antarctic Heritage Trust
Free
---
21-25 September
Boys' High
Art by Christchurch Alternative Education students
Free
---
Labour Weekend: Saturday 24 - Monday 26 October
Great Hall
Get your family and friends together for a special Labour Weekend Model & Toy Display by the Christchurch Meccano Club, fundraising for The Arts Centre
---