What's on in the Maker Workshop
---
July to September
Community led activities
Over the next three months individuals and community groups will be undertaking a range of creative events and workshops in the Maker Workshop. If you're a creative person or organisation interested in running an event or workshop click here to learn more about the Maker Workshop free use period.
Lots of these events are open to the public for free or at a cost. See below for a list of planned activities and details of how to find out more: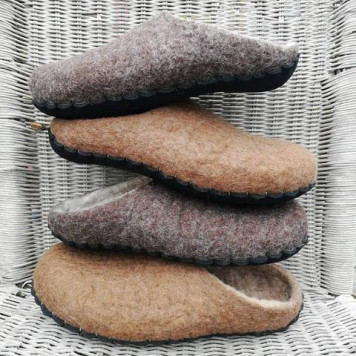 One day felt-slipper making with Simone Bensdorp by Rekindle
22 August (SOLD OUT), 26 September 2020 (SOLD OUT)
10.00am - 4.00pm
$110
Bookings essential
Suitable for adults
In this workshop Simone Bensdorp of Wild Felt will teach you how to make felt slippers using natural, undyed, New Zealand wool and traditional felting techniques.
Wool felt-making is the oldest known way to make fabric, simply by combining wool, soap and water. This handmade product requires no fancy machines or chemicals, it is a simple practice that anyone can learn and use to make their own clothing.
You will design and make your own slippers to fit your feet and leave with the skills to continue felting at home.
To find out more, please visit www.rekindle.org.nz/collections/resourceful-workshops/products/saturday-26-september-10am-4pm-one-day-felt-slipper-making-with-simone-bensdorp
For more information, please contact Jamie at info@rekindle.co.nz
................................................................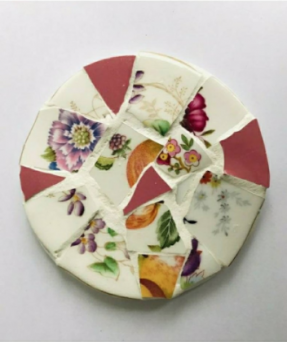 Mini Mosaic Moments
11 and 18 August
5pm - 7pm
Adult Community Class
Koha Recommended: $5
Learn to Mosaic. Make a Ceramic Coaster in Three Easy Lessons
You can work with individual, pre-cut tiles, or make your own pieces from broken ceramics. Bring your bling and broken cups, vintage bits and bobs, old plates and tiles. With the simplicity of this type of project the end result can be enjoyed almost immediately. This isn't an intimidating first-time custom mosaic piece. If you are a more experienced Mosaicer, bring a piece to work on and share your knowledge. Designed to inspire mosaic mindfulness, this will bring out some positive emotions. You will be encouraged to bring feelings of inventiveness and freedom.
Bookings are essential, please email Rama on ramaport@hotmail.com
For further information please visit Ramaport.co.nz
.........................................................................................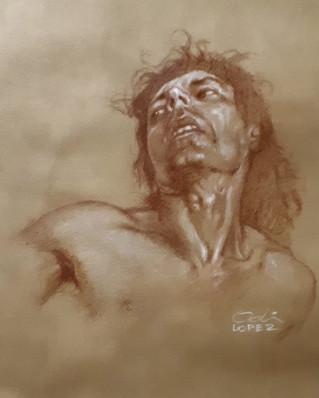 Figure Drawing at The Arts Centre
5 August to 2 September 2020
Every Wednesday, 6:30pm to 8:30pm
Adults only
$125
This course tackles the issues that beginners or even regular drawers confront in a figure drawing session which, if left unchecked, could result to distorted, flat, dead, disproportioned human figure drawings.
The tutor, who is both a painter and a professional animator, will guide you on how to capture the essence of a pose, how to quickly get a convincing proportion, how to give your 2D drawing a more solid look and how to see, utilise, and render surface anatomy on the human body to add a sense of realism to your finished drawings.
There will be lectures, actual drawing demos, individual tutoring and practical drawing exercises that are meant not just to teach drawing but more importantly to teach a student on how to study, practice and learn the human figure.
If you require more information, please contact Odi at idozepol@gmail.com
..............................................................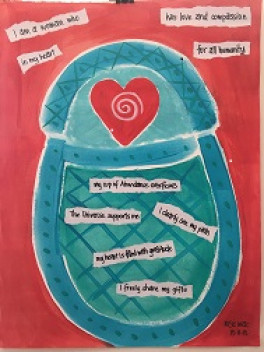 Medicine Basket
9 August 2020
1pm - 4pm
$49.00
Suitable for all women, and girls over 14 years of age
What is in your Medicine Basket?
We all have magical gifts, and that those gifts can be our medicine. If you don't know what's in your basket, this is a wonderful way to take a look within to discover your own magic.
"Our greatest strength lies in the gentleness and tenderness of our heart" Rumi.
For more information, please visit www.rosiemac.nz/medicine-basket
To find out more, contact Rosie at rosie@rosiemac.nz
...............................................................

Eco Printing on PAPER
8 August, 4.00pm - 5.30pm
29 August, 6.00pm - 7.30pm
This workshop is best suited for adults or teenagers 15 years and over.
Eco print paper with fallen leaves and flowers. Assemble a creative custom journal, try sample eco dyes and write down some recopies to re-create at home to use for dyes, paints, and up-cycling.
Prints can be framed, used as cards, further worked with paint or thread - loads of possible creative paths to explore!
To purchase tickets click here
Find out more on the Blue Gum Fibres Instagram page or email bluegumfibres@gmail.com
.................................................................

Eco Printing on FABRIC
15 August, 4.00pm - 5.30pm
4 September, 6.00pm - 7.30pm
Participants must be aged 16 or over, and under 18's must be accompanied by an appropriate, paying parent or guardian.
Come and make your own eco-printed creation. Join maker Ari Senior and learn how to do imprints on natural fibre and how to extract organic colours from fallen leaves.

Fashion is our social skin, it manifests our market trends as well as our beliefs. Recycling, conservation, sustainability. Te reo sums it in the word - Kaitiakitanga. Everything we do in life has to be done sustainably, casting thoughts to the future.
To purchase tickets click here

Find out more on the Blue Gum Fibres Instagram page or email bluegumfibres@gmail.com
.................................................................
Embroidery Matters
21 – 25 September
Monday, Tuesday, Thursday & Friday 10:30am – 3:30pm.
Wednesday 10:30am – 7:00pm
Suitable for anyone interested in craft, including young people.
There is no cost, unless you want to purchase some supplies.
The Canterbury Embroiderers' Guild, which is made up of six different groups, is showcasing their display of work "Embroidery Matters". You will have the opportunity to see each group showcase what they do and see members working on pieces of embroidery. There will also be small projects available to try, kits available for purchase and a pop-up shop for supplies.
To learn more about the Canterbury Embroiderers' Guild visit www.facebook.com/CanterburyEmbroiderersGuild/
For more information on this event, contact Ros on CEGstitchers@gmail.com
...............................................................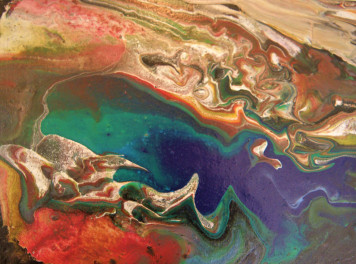 Paint Pouring/Drip Paint Workshop
Sunday 27 September
1pm - 4pm
Adults & Youth
Cost: $80 (includes all materials)
This 3-hour art class will see you create a painting using a technique called paint pouring, as well as create a second painting using the drip technique using acrylic paints.
It's a messy process but you will walk away with two beautiful, colourful paintings you created in class, ready to hang on your wall once back home. It's a fun way to explore your creative side and to meet new people so why not give it a go!
This is perfect for beginners who don't know how to paint. Seats are limited.
To book text Annie on 021 222 0524 or visit shoporiginalart.com. Alternatively, you can email drinkellannmarie@gmail.com.